It's not too late to get in one more RV trip before 2014 is over, and it's time to winterize your RV.
If you're looking for a quick adventure across the open roads of Colorado here are 5 unique Colorado destinations to check out with your RV.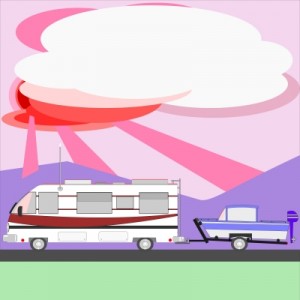 1. Estes Park – Rocky Mountain National Park is great throughout the seasons, but most especially when the fall colors start to show in the high country.  Fortunately there are a variety of campgrounds to park your RV.
2. Sand Dunes National Park – This destination is perfect for the shoulder seasons when the heat of the high altitude desert is milder.  The Sand Dunes Pool and RV Park makes for a fun destination and central location to explore the park too.
3.  Hot Springs – If you're a fan of the therapeutic waters of a hot springs pool, you're fortunate to have options for pairing it with an RV vacation.  Stay at an RV park near one of Colorado's best known hot springs pools, like Glenwood RV Park is to the Glenwood Hot Springs, or wander further away to a destination like the Healing Waters Resort in Pagosa Springs which has RV spots available until October 31st each year.
4. Colorado National Monument – Just like the Sand Dunes, Colorado National Monument in Fruita, is usually a bit cooler when visited outside of summer months.  It is a beautiful destination if you want to admire the canyons carved by the Colorado River, take the mountain bike on an exploration, or visit the nearby Colorado wine country.
5.  Summit County – If fall and winter does scare you, and you look forward to some snowflakes and skiing, there are RV resorts open year round in ski towns like Tiger Run RV resort in Breckenridge, or Steamboat Campground in Steamboat.
If you travel seasonally and store your RV during the off season we still have space available for you to store your RV between your adventures.  Just give us a call!